Meet Your Therapist, Michael Almaraz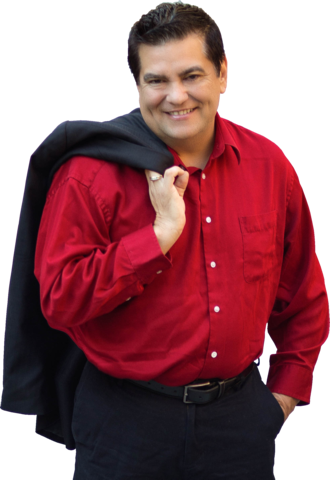 Hello, my Name is Michael Almaraz. I am a Master Certified Clinical Hypnotherapist and Neuro Linguistic Programmer who, in the last 14 years, has helped people just like yourself to overcome problems with alcoholism, smoking, as well as many other addictions. Not only have I helped my self but also my clients with depression, anxiety, and panic attacks.
My programs also assist with weight loss, and sexual dysfunction. If you or someone you love is suffering from diabetes, we have developed a program that will help get your glucose down to a safe level as well as help you reduce weight at the same time. In some cases, we have had type 2 diabetic clients get off their medications with the assistance of their doctors. I experienced this first hand when I was diagnosed four years ago with type 2 diabetes. Utilizing this program, I have been stable and med free for the last 4 years. Keep in mind the sooner you make changes the better.
I have been able to help with Exam preparation for the California bar as well as LSAT, MCAT, GMAT and many other educational exams. You may choose to join us for one of our life enrichment programs such as our Visionary Journey, Abundance classes, Group Weight Loss, Selling Yourself with NLP, or perhaps you are in a place in your life where you're ready to experience and learn from a past life regression program.
I have used hypnotherapy as well as Neuro Linguistic Programming combined with life coaching not only to help find rooted problems, but also to be able to help the individual cope and reach their highest levels of potential and life success. We give them the tools to make life long changes that will allow them to start living their lives by their own passion and design.
Also, I have developed a program using NLP as well as behavior modification for corporations to help them break non productive habits all the way from the management level to the associate level, while increasing their bottom line for income as well as productivity.
Hypnosis changed my life personally with my own challenges; I suffered from depression after experiencing one of the biggest losses in my life in 1998. I lost my mother to diabetic complications. A few months after her passing I started having so much anxiety and depression that I could not live a normal life. I had to be put on several medications but with the use of hypnosis and Neuro Linguistic Programming, I have been free from all the medication for over fourteen years now and feeling great and living life to its fullest again.
Not only do I deal with dysfunctions and addictions of all sorts, but also athletes and coaches from the United States Olympic Team, as well as helping the Junior Olympic Teams. We have assisted them in increasing their endurance as well as helping them acknowledge and improve in the areas where they may be falling behind, and weaknesses both mental and physical. I have helped speed up the healing process for athletes by using creative visualization and NLP to stimulate the healing in the nervous system which helps them get back on their feet and back in action. Call in and set up your consultation today!
Best Wishes to life and success
Michael Almaraz CHT,NLP,RP
Certified Hypnotherapist