Meet Your Therapist, Michael Almaraz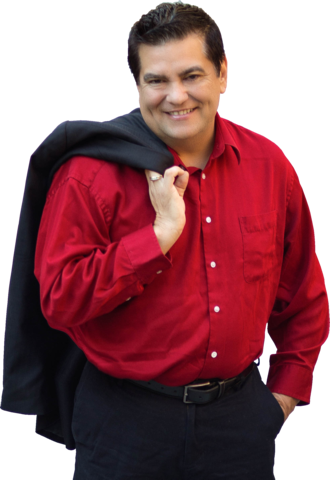 Hello, my name is Michael Almaraz. I am a Master Certified Clinical Hypnotherapist and Neuro Linguistic Programmer who has spent the last 25 years helping people like you to overcome problems with alcoholism, smoking, and many other addictions. I have helped myself and my clients with depression, anxiety, and panic attacks.
With this program, I will help you on your way to weight loss. I know that weight loss can be difficult and requires dedication. That's why my program is designed to help you reach your goals in a streamlined, organized way. I help you understand and learn what it takes to be successful and maintain your long-term weight. Because we work with hypnosis, NLP, and fasting, tracking your progress, setting realistic goals, and creating personalized eating plans is easy. We aim to make your weight loss journey as easy and effective as possible.
Our weight loss method provides comprehensive support for our users to ensure they reach their goals. We understand that successful weight loss requires a holistic approach, so our program is designed to provide mental, emotional, and physical support.
Emotions and history can lead to obesity, and many times; the client may also have diabetes. I have developed a program to help get your glucose down to a safe level and help you simultaneously reduce weight. In some cases, we have had type 2 diabetic clients get off their medications with the assistance of their doctors.
I experienced this firsthand when I was diagnosed ten years ago with type 2 diabetes. Utilizing this program, I have been stable and reduced my medications and weight by 77 pounds. Remember, with diabetes, the sooner you make changes, the better.
I am experienced in providing test preparation for several exams, such as the California bar, LSAT, MCAT, GMAT, and many others. If you're seeking a life-enriching program, our Visionary Journey, Abundance classes, Group Weight Loss, and Selling Yourself with NLP are excellent choices. Alternatively, people ready to explore and learn from past trauma or learned behavior, good or bad will benefit from our services.
Working with the US Olympic and Junior Olympic Teams, I empower athletes and coaches to reach their physical, mental, and emotional goals. My techniques, like creative visualization and NLP, help speed up healing. When an athlete experiences an injury, clients find it speeds up their recovery and helps mentally prepare them to return to their sport as strongly as when they left.
Are you stuck in a rut, struggling to recognize and work on your weaknesses? Making progress or overcoming obstacles can be difficult when you need the right guidance and don't have it. My tailored strategy calls are designed to help you gain a better understanding of the things that could be holding you back.
I utilize a combination of hypnotherapy, Neuro-Linguistic Programming, and life coaching to help individuals discover and address core issues. This allows them to gain the tools needed to make lasting changes that will bring them closer to achieving their ideal self and start living according to what sets their soul on fire. Moreover, I strive to assist them in reaching their highest potential and living a successful life.
Hypnosis changed my life personally with my challenges; I suffered from depression after experiencing one of the biggest losses in my life in 1998. I lost my mother to diabetic complications. A few months after her passing, I started having so much anxiety and depression that I could not live an everyday life. I had to be put on several medications. Still, with hypnosis and Neuro Linguistic Programming, I have been free from all the medication for several decades, feeling great and living life to its fullest!
Click the link below and get yourself on my calendar so we can figure out the best strategy for changing your life!
Do you want to make a lasting difference in your life? Then click the link below and book a spot on my calendar. Together, we can develop an effective strategy to help you reach your goals and create the life you've always wanted. Don't wait any longer – take the first step to a better future now!
Best Wishes for life and success.
Michael Almaraz CHT, NLP, RP
Certified Hypnotherapist