Stop Smoking: A Hypnosis CD
If you or someone you know is committed to their goal of kicking the habit, then you owe it to the smoker to get them this popular stop smoking hynpnosis CD.
Ready to stop smoking? You only need 45 minutes a day and quiet place to listen to our hypnosis CD. This masterpiece has been created to aid in the process of becoming a non-smoker. We call it our Stop Smoking and Booster Hypnotherapy CD.
If you're feeling the urges to pick up a cigarette use this stop smoking hypnosis CD as a booster shot to reinforce the suggestions of being a non-smoker.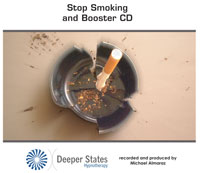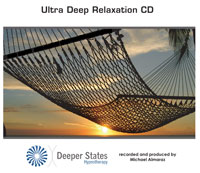 Stop Smoking ComboOrder both the Stop Smoking CD and the Relaxiation CD at a special price.
Price: $33.90
Enroll in Our Stop Smoking Program
Benefits of Using Our CD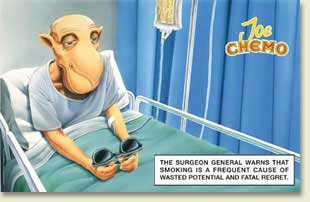 Besides giving yourself a well-deserved 45 minute break from the chaos of every day life, the stop smoking hypnosis CD has been created to help you quit with the least amount of effort possible.
Imagine a CD that can help you stop smoking just by listening and falling into a deep state of relaxation. Imagine the CD ending and finding yourself feeling renewed, refreshed, and relaxed, as though you slept for an entire evening.
Don't let your smoking habit get the best of you, not when for less than an hour a day you can quit and be in control of your actions again.