Group Weight Loss program for Cerritos CA
April 27, 2017 @ 7:30 PM
PDT
$197.97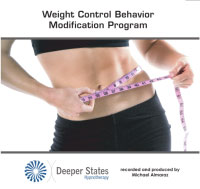 Effective Weight Loss(class dates April 27th-May 25th)
Classes start at 7:30 and end at 8:30 each Thursday of the week.
Effective Weight Loss
Our programs in Cerritos are designed to accommodate your busy schedule, while providing the treatment you need to lose weight. We offer group  weight loss sessions, a complimentary weight loss mp3 and one-on-one interaction with a certified hypnotherapist.
What Our Programs Include:
Below is a brief outline of what's included in our group weight loss programs. Each case is completely different, so results may vary. For example if you were referred by a friend who needed to lose 10 lbs and lost every pound in a few weeks, you can't expect the same results since our weight loss programs are personalized. You may actually lose weight in less (or more) time.
A Quick Tour of Our Programs
Group Weight Loss Programs Summary:

A FREE one hour group evaluation where we find out your personal goals and needs.
5 to 10 relaxing weight loss sessions depending on your program.
All sessions are group hypnosis inductions tailored to your desire and needs as a group towards  weight lose.
One-on-one weight reduction interaction with a certified hypnotherapist.
A complimentary weight loss hypnosis Mp3
While in the relaxed environment, Michael will discover the source of your weight issue and begin to focus the program around the fundamental cause of your weight gain. By the end of the sessions, you'll not only feel completely relaxed and rejuvenated, but you'll now subconsciously know what you need to do to lose weight. This is the magic behind the weight loss programs and its what keeps our clients coming back time and time again to reach their goals not only with weight loss but with their life..
If you or someone you know might be interested in the weight loss programs offered above, please give us a call at (562) 426-6884 so we may help you setup an appointment.
Tickets are not available as this event has passed.